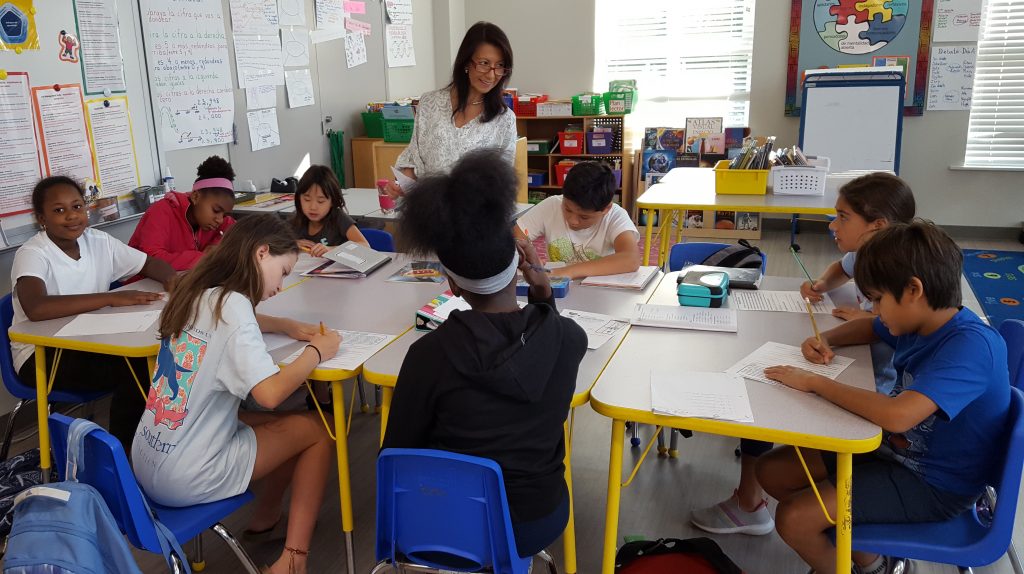 All courses are proposed in-person until further notice
At the advanced level, students continue to learn and reinforce the vocabulary acquired at the Intermediate level.
Grammatical concepts needed to create complex sentences (conjugation of verbs in the present/future and past tenses, use of adjectives, questions, and so forth) are still taught. Students will continue to develop creative writing skills and discover the culture of France.
Starting with the school year 2019-2020 Ecole du Samedi is implementing a new teaching method for Beginners and Intermediate students.
Our new textbook is entitled "Super Max 2"
"Super Max" is an imaginative course for children and pre-adolescents. This vibrant course will keep students entertained as they follow the story of Max, who has just moved to Paris and finds himself in Mme Lafleur's class. He learns French very quickly and it is up to the students to discover why!
This exciting course is filled with a variety of games, activities and projects, which will engage the student in a creative way and help to consolidate learning. Attention is paid to developing all four key skills (reading, writing, listening, speaking) and grammar is introduced in an inductive way, using colour coding to help students memorise grammar rules and conjugation patterns.
This class is from 9:30am to 12:00pm.
NEW AT ECOLE DU SAMEDI !
Consider adding ECOLE DU SAMEDI PLUS to your registration.
This new and exciting virtual program can enable your child to make up missed classes, expand on the Saturday morning lessons and enrich his or her knowledge of the French language. 
Click on the following link for more information: ECOLE DU SAMEDI PLUS
SPACE IS LIMITED
---
Resources
ORTOGRAPHE
GRAMMAIRE
Homework
There are no upcoming events at this time.